Device information with 3utools
3utools is your favorite iphone customizing software and provide more features to you. 3utools team is generous to give you this wonderful software for free to you. So it has been serving to you for years finely. Interestingly it brings you a bunch of tools to modify your iphone, ipad easily and gets you 3utools iDevice Details.
Before doing all you have to download the latest 3utools version to your PC or update the installed 3utools. Using updated version make your experience better. So always be updated 3utools before using.
Review your iPhone with 3utools Easily
There is no other place to check your iPhones details other than 3utools. This gives you a quick report about your i-phone. This is freely available to you and it displays as you connect your iPhone to the PC with 3utools.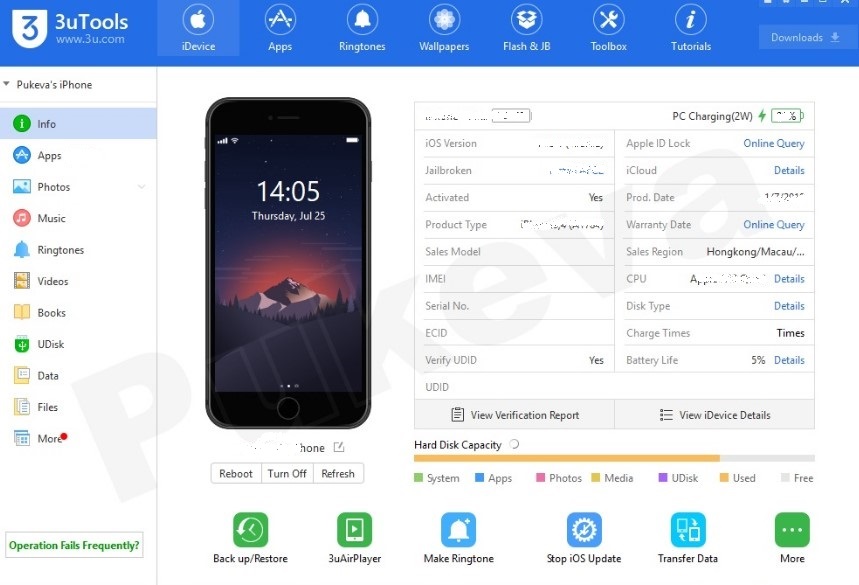 Download and install 3utools to your PC
Connect your iPhone via USB cable
Now you can see the i-device information like –i-Device details and real time information on one window. This is what you have  as you connect your device to the 3utools. But it is better to see them and  being update about your device information.
3utools iDevice Details
As well as  you  can see device details by using relevant button as follows: View iDevice Details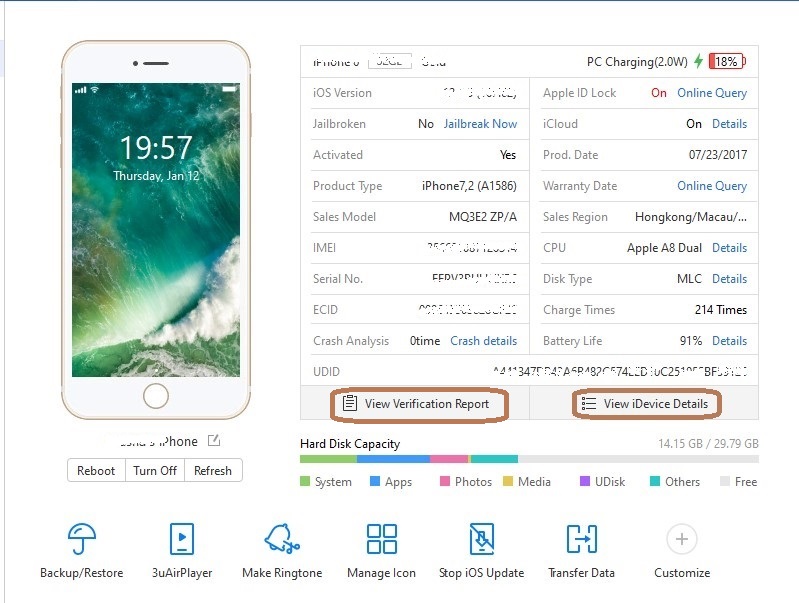 Here you can see all important information about your iPhone.  Jailbreak status, Activated, Product type, Sales Model, IMEI, Serial No. …
But if you are using new device you may not be worry about these information.
But if you have to buy a second hand iPhone, these information are very important.  Because there is always the risk that seller stole or assembled the i-Phone. So in such case you can have a verification report from 3uTools and you can check whether your i-device is stolen or assembled.
3utools Verification Report on iPhone
So to check all the details you have to get verification report as follows: View verification report
Using this you can see all valuable information on one window. This will show you all the facts about your i-device.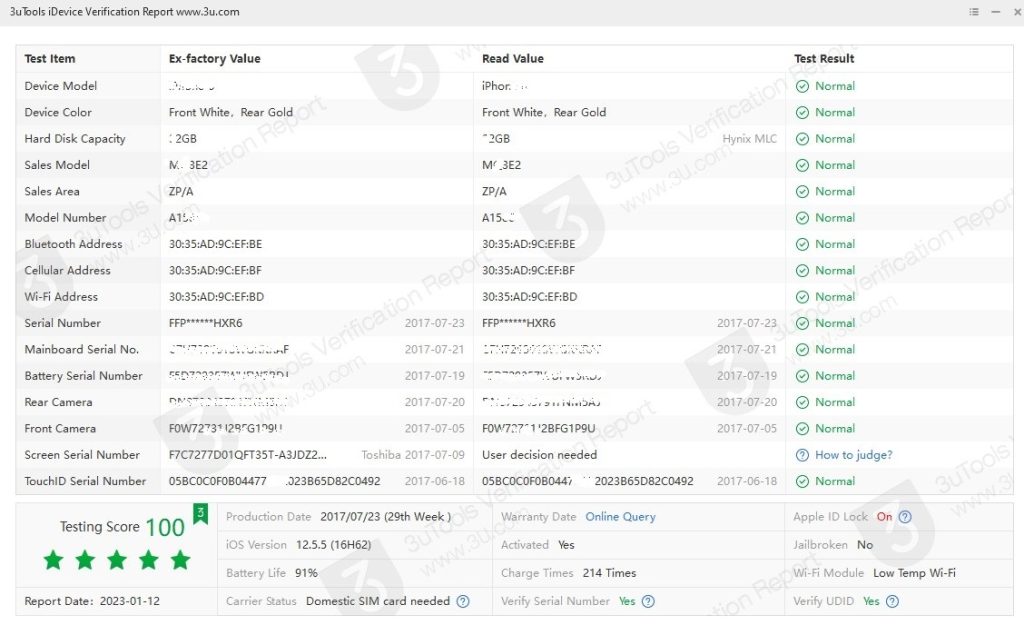 In this way you can verify software and hardware information of your device: Device model, Color, Hard disk capacity,Sales model, Area, Wi-Fi Address, Bluetooth address, Cellular address, Serial number,Main serial number, Battery serial number, Camera serial number, Screen serial number.
You can have a fine report if the device is in good condition. But it will tell you if there are any disassemble, Change in main board or hard disk…. So in that way you can estimate the device condition with the testing Score.
How to use 3utools
Review iPhone battery with 3utools
You can check your devices battery life easily and click on the details where on the battery section and This will show you all the facts you need to know about your i-device battery.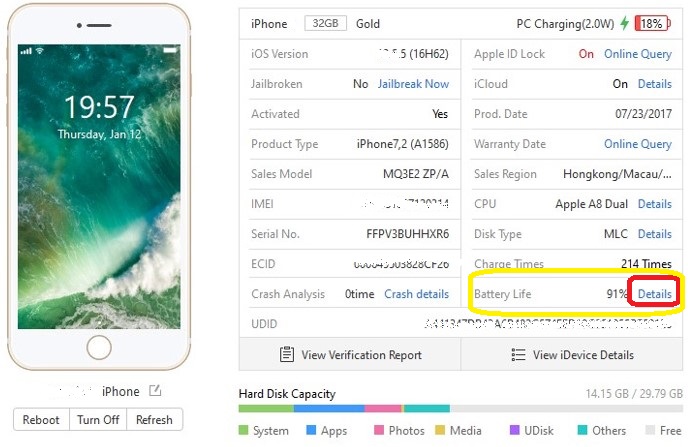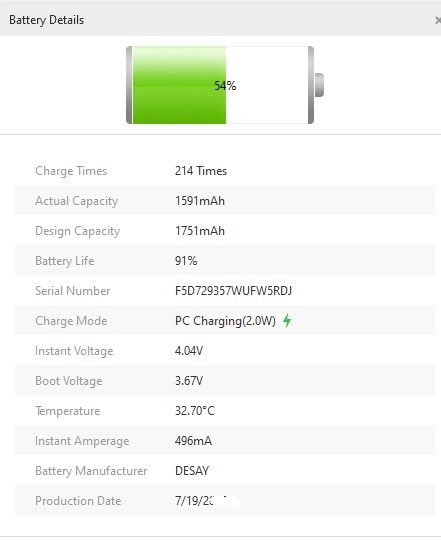 Charge times, Actual capacity, Battery life…. and many other details are available on that window
Also you can see details of Crash, iCloud, CPU and Disk type.  As well as you can have Online Query about you device Warranty Date.
So 3utools gives you all fine details about your i-device as described and you may feel  this much better while using the 3utools.