Backup is Essential for you
Most idevice users are moving beyond formal operations with their device and trying for ios upgrade/downgrade, customizing the device using apps other than in Apple app store as well as Jailbreak the device to install cydia applications and much more. When you are doing such modifications to your device there is an essential thing to do, is backup. Lets see the way, backup iphone ipad with 3utools.
What is backup?
Backup is a procedure that we use to keep a copy of our original files' where in a safe and alternative location. The location may be iCloud, or local media.
Why backup is important?
We always like to keep our original data safe during performance. But there are possibilities that it could harm where unexpectedly.
You may be loss your data by mistake,.
Malicious Attack can alter your original data
Hardware failure can lead your device inoperable.
lose your i-device.
in such time you can restore data easily if you have made a backup.
It is very much important to have a backup before updating /downgrading your idevice respectively and if you don't have backup of your idevice yet let's begin it with 3utools today.
Ways of iphone backup?
3utools Backup
iCloud Backup
iTunes Backup
Using app store app for backup
How to back up with 3utools Iphone,Ipad?
Backup with 3utools is very easy and the storing media is your PC with the connection of USB cable (data cable). So it is not needed Wifi connection like iCloud. iTunes doesn't let you to change the default backup location easily. But 3utools let you to have easy backup.
Install the latest 3utools version download or update your old version.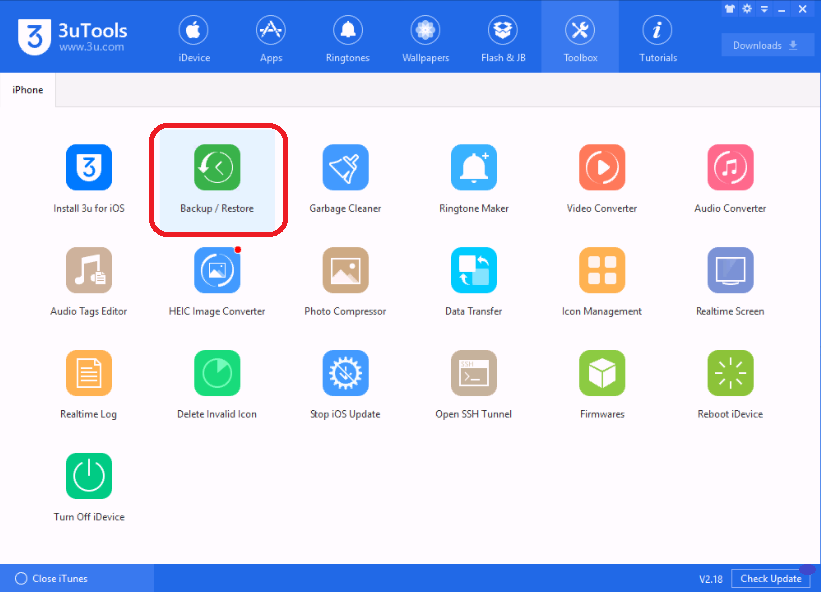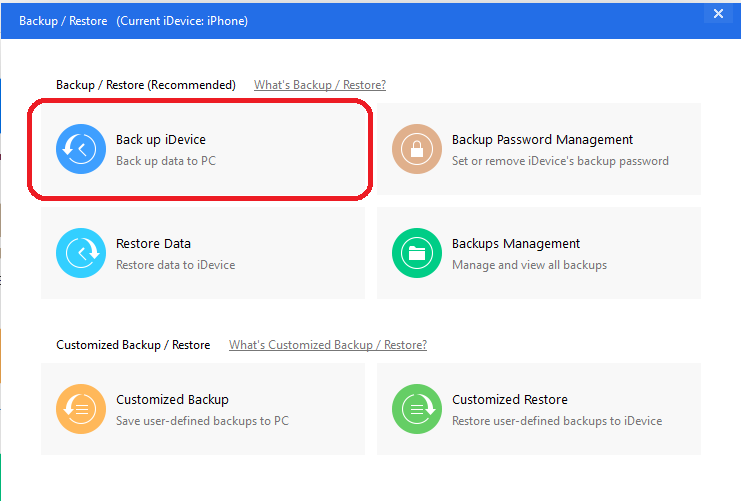 Then you can view the window bellow and if you want to change your backup location you can click on change button and enter the location you want to save the back up.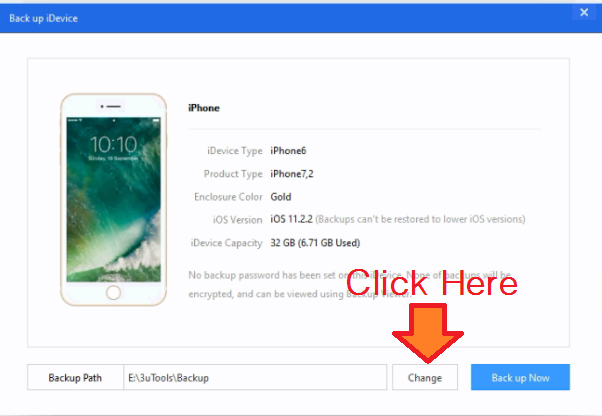 Download 3utools for windows 10 64bit
How to backup iphone ipad with 3utools see video ?