Most people want to remove iCloud activation lock for different reasons. So your favorite i-Device customizing tool the 3utools software brings you, remove iCloud activation lock with 3utools in efficient way under its all in one tools.
You can find different ways to remove iCloud activation lock but 3utools gets you successful way with trust.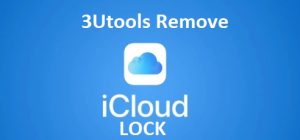 How to Remove iCloud Activation lock with 3utools?
First Download 3utools latest software to your PC/ laptop.
Open 3utools
Connect your i-device via USB cable to PC/laptop.
Open smart flash section
It will show you compatible firmware list
Now you can install newer firmware version to your i-phone for free.
This will allow you make new apple ID and iCloud account.
Why you need to remove icloud activation?
What is iCloud?
iCloud is a service from Apple that securely stores your photos, files, notes, passwords, and other data in the cloud and keeps it up to date across all your devices, automatically when it is active. Also iCloud makes it easy to share photos, files, notes, and more with friends and others.
Remove iCloud
Think if you have bought or going to buy a second-hand iPhone from a seller or online purchase without the previous owner's iCloud account password. In that case you need to remove iCloud account present and to set up your own. So this would be great relief to you.
Benefit of 3utools iCloud removing
Free tools to use.
No need to be an expert to use the 3utools
You can customize further the device
Simple user interface
How to set up iCloud on iPhone?
An iCloud account is essential storage method on any i-device like Apple iPhone, iPad, MacBook or Apple Watch.
On the Home screen tap on Settings.

Now Sign in to your iPhone.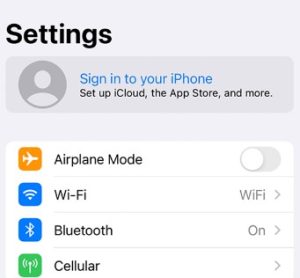 Select Don't have an Apple ID [or forgot it if you have id]?
Now Create Apple ID.
Set date of birth, Name ect.
Select Next.
Choose an option, in this case Get a free iCloud email address.
Under Email, enter a new email address. [Apple News & Announcements are up to you]
Confirm the email address. Choose Continue.
Under Password, enter a password (at least 8 characters). Under Verify, re-enter the password and select Next.
After that you have to Answer some questions for verifications and continue it till end.
Read the terms and conditions and choose Agree.
The iCloud account has been setup and is ready for use. Return to the Home screen. For more information about iCloud, see our steps about
  Manage your iCloud storage.
First you have to log in to your iCloud account
Now if you do not have enough storage space in your iCloud account, you can clear space or upgrade your storage plan.
How to manage your iCloud's storage?
Tap on settings on the Home screen.
Select your account.
Choose iCloud.
Under Storage, you can see the total storage space. Then select Manage Storage.
Under Change Storage Plan, you can upgrade your storage plan. By choosing an application, you can manage its storage settings.
Enjoy 3utools free.