Bloom you i-device with new Tones.
Hi my dear friends, today I am going to show you how to change your Ringtone of your iphone , ipad easily with 3utools. Before that you may have experienced changing ringtone with other methods like using itunes, ringtone stored websites… But if you use 3utools to change your device's ringtone you may feel how easy it is and with out jailbreak your device. Lets see the way, download new Ringtones to iphone ipad.
You can see huge collection of ringtones brings you by 3utools and all of them are free and easy to download. It has been categorized as Featured, Weekly Rank, Monthly Rank, Total Rank, Latest, All Genres. So you can download any song you need form any category. Click on the play button to hear the ringtone and you can download it using the download button next to it. Also you can use the search option to find out your interesting ringtone form the store, by entering the name of song or the album.
Download new Ringtones to iphone ipad
Open the 3utools on PC/Laptop and connect your iphone,ipad.
Before you move to download ringtones check you are using the latest version of 3utools and more information can have using guidance bellow.
Now click on Ringtone button.

It opens the window bellow and you can see a huge collection of ringtones there.
Click each button on left side, scroll up and down to find your preferred one. Also use the search box to get known ringtones.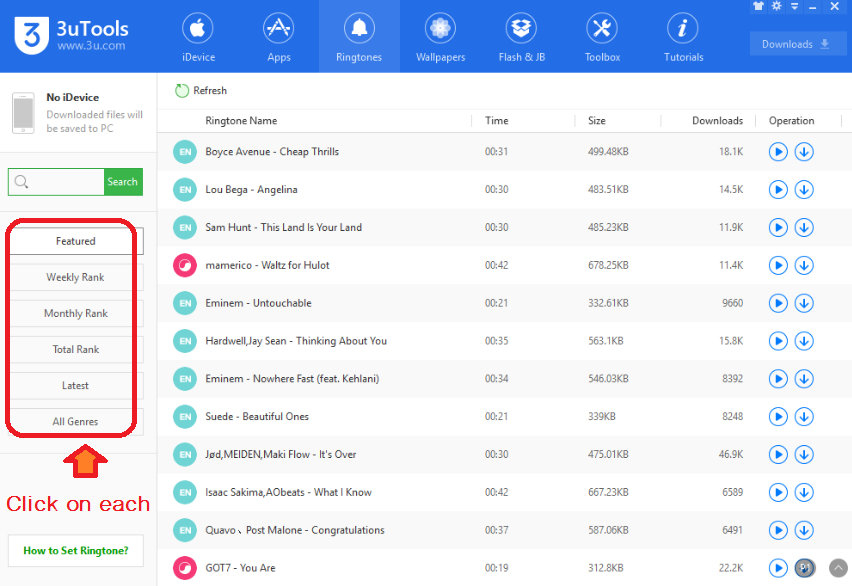 Here All Genres gives you more classified files according to your choice and common uses of them as follows.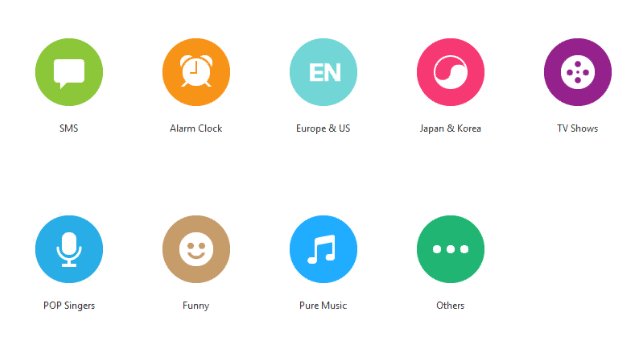 Click on play button to listen and download if you like.


Like this way you can download plenty of ringtones to your idevice.
See video for more…