Your favorite 3UTools application is compatible with Windows versions. Can download 3UTools for Windows 11 ? Yes, This application is not only support for Windows, but also you can follow application with older versions well. However 3UTools application will not support for most older versions. Please download application latest version from our download page to touch with this application features.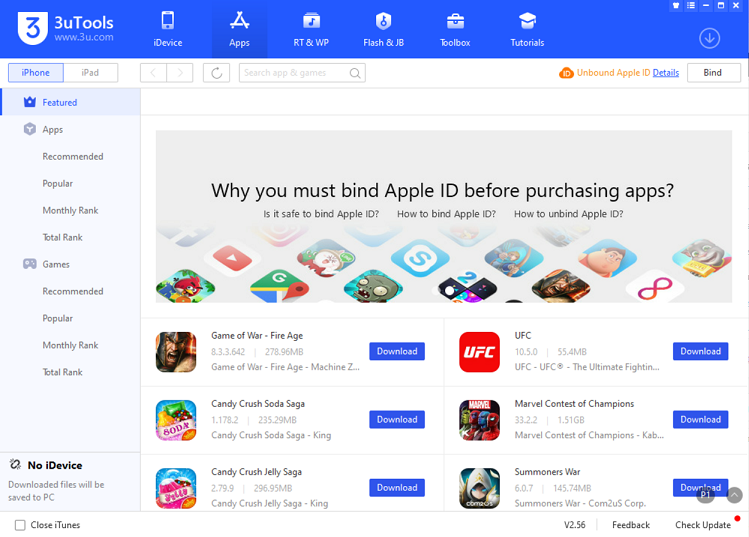 How to use 3UTools for Windows 11 or other versions
First download application latest file with our page
Then open setup file (exe) and click application – > Tap "Yes" – Then select your installation location (tap custom install) and tap "Install"
Now you can see 3U app is installing to your device. After few seconds tap "Launch" to open installed application. Please connect your iPhone,iPad or iPod before open application from your PC.
Note – Your Windows computer need to install iTunes or Apple Driver to function this application properly. Final stage this application will ask to install any of these applications.
Now enjoy your 3UTools application features with your device. This application developed to install required latest iTunes version and also latest drivers compatible with your Windows operating system. So these application installation will take few minutes to complete.
This application developed with premium iTunes features. So this is much valuable application for all users.
3UTools application not detecting my Device with Windows 11, Why ?
Please restart your computer after installation completed, Then connect your device with USB port and tap 3UTools.
Check your USB cable if any error occurred. This application automatically detecting your USB cable connected iDevice.
Please tap "Trust" to confirm connected device with PC.
You can check drivers and restart with this application
3UTools application has Wifi connection feature and users are required to run application with same LAN. Your Windows PC and device must run with same network.
If any error with this application installation in Windows 11 or other version, Please comment here.