3utools is your favorite ios customizing software now brings you ios 16.4 to your i-device. This brings you newer features for you. Try to download IOS16.4 with 3utools and install it to your device.
Actually 3utools ios firmware list consists of all other older ios versions and if you are prefer to have older version,  you  can  download  them  for  free  with  3utools.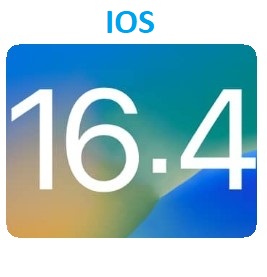 IOS 16.4 compatible devices.
iPhone 14 Pro Max
iPhone 14 Pro
iPhone 14 Plus
iPhone 14
iPhone SE (3rd generation)
iPhone 13 Pro Max
iPhone 13 Pro
iPhone 13 mini
iPhone 13
iPhone 12 Pro Max
iPhone 12 Pro
iPhone 12 mini
iPhone 12
iPhone SE (2nd generation)
iPhone 11 Pro Max
iPhone 11 Pro
iPhone 11
iPhone XR
iPhone XS Max
iPhone XS
iPhone X
iPhone 8 Plus
iPhone 8
Features of ios 16.4
Here we get you ios 16.4 features in brief.
This comes as update of ios 16. So it comes with full of bug fixes and new features.
Mainly it brings you bundle of new emoji. All these emoji comes under Unicode's 2022 recommendation list. new smiley, new animals, and new heart colors will be there.
Make it easy to find photo duplicates which you have shared albums through icloud and you can merge these duplicate photos.
You can use voice isolation on your cellular calls as Facetime calls.
Websites that are added to the Home Screen on iPhone or ‌iPad‌ as a web app can send Web Push notifications in iOS 16.4 just like on the Mac.
Music app comes with modifications and you can organize library by artist.
Apple Podcasts also gets an update with iOS 16.4. Channels access is available in the Library section. Up Next now lets you resume episodes, start saved episodes, and remove episodes you want to skip.
iOS 16.4 reintroduces the Apple Books page turning animation as an option and In the Themes and Settings section of the Books app, there are now three options for page turning: Curl, Slide, and None.
You can check who and which devices are covered on your Apple care plan by Settings –>  General –> About –> Coverage
iOS 16.4 lets you enable or disable the always-on display option with certain Focus Modes and this will more effective with iPhone 14 pro or pro max.
Extending Wallet App features it introduces order tracking widget to home screen and it displays your tracking information on active orders and widgets are in different sizes.
There are many other features come true while using. So you can download this latest ios version with 3utools as well as older versions.
How to download ios 16.4 with 3utools?
Download and install 3utools to your computer.
Now connect your iPhone with unbroken USB cable.
Trust the device
Open smart flash section
You can see all the ios versions under firmware and if your device is compatible with the latest version, surely it will be there.
Enjoy latest IOS versions with 3utools ever.